IMPORTANT MESSAGE REGARDING COVID-19 AND REOPENING
MusicMasters is now open Monday through Saturday 10am to 6pm. We are adhering to strict store policies to ensure the protection of our customers and employees. Please see these policies below before visiting our store:
A MASK IS REQUIRED FOR ENTRY INTO OUR ESTABLISHMENT. IF YOU CANNOT WEAR A MASK BECAUSE OF A DISABILITY OR MEDICAL CONDITION WE CAN PROVIDE PERSONAL SHOPPING SERVICES TO YOU OR CURBSIDE PICK-UP. PLEASE CALL (850) 224-6158 AND WE WILL BE HAPPY TO ACCOMDATE YOU!
No more than 10 customers will be allowed in the store at one time.
Due to complexities of cleaning woodwind and brass instrument. We are not allowing our customers to try out these instruments even if your own reed or mouthpiece is provided.
We will allow our customers to play guitars and orchestral string instruments, but you MUST wash or sanitize your hands first before handling the instrument, you MUST be wearing a mask, and you MUST ask for assistance in handling the instrument. We know this is strict but this is for your safety and the safety of all of our customers.
Due to limited supplies or stock, there may be a slower turn around time for special orders or repairs.
If you feel sick please stay at home.
If you do not wish to travel, and you are at home, you can shop our store at the link below on Reverb.com.
Thank you for understanding!
Our On-line Store has been moved to Reverb.com!
Please check out our great deals there! Click Below!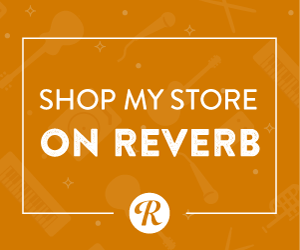 Need to Rent an Instrument?
			Click Here
		
Need to make a rental payment, pay an invoice or
update your billing information? Click Here!